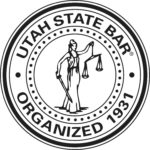 Utah State Bar – Salt Lake City, Utah
Ethics Counsel
10-UTD-22
OPEN DATE: March 24th, 2023
CLOSE DATE: This position will remain open until filled.
POSITION OVERVIEW:

The Utah State Bar is seeking a Full-time Ethics Counsel to manage the Bar's Ethics Hotline. The Bar's Ethics Counsel serves in the Office of General Counsel and 1) provides informal ethics advice to licensed Utah lawyers and Licensed Paralegal Practitioners (LPPs), 2) staffs the Utah State Bar's Ethics Advisory Opinion Committee (EAOC), and 3) serves as a staff liaison to the Supreme Court's Rules of Professional Conduct Committee. The Ethics Counsel also provides regular education and guidance on ethical issues affecting Utah lawyers and LPPs. Excellent public speaking, writing, and interpersonal skills are essential to this job.

SALARY AND BENEFITS:
Salary Range is $70,000 to $80,000 depending upon skills and experience. Excellent benefits, including medical, dental, vacation, sick leave and a 401(k). Remote and flexible work arrangements are available.
Please submit a resume and cover letter to Christy Abad at christy.abad@utahbar.org by April 4, 2023.
This position will remain open until filled.
For Full Job Posting Please click here.
DEPUTY COUNTY ATTORNEY – Prosecution of misdemeanor and felony criminal offenses. The Campbell County Attorney's Office is looking for attorneys who want to make an impact in their community and help create an office culture that is both dynamic and professional.
For Full Job Posting click here.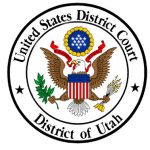 The United States District Court for the District of Utah is accepting applications for one judicial law clerk to the Honorable David Barlow, United States District Judge. This is a 'term' law clerk position. The starting salary is $69,107 – $98,496 based on qualifications and experience. The desired start date is as soon as possible, but not later than the first week of June 2023. This clerkship will conclude as early as the first week of August 2023 or as late as August 2024. The desired end date will be discussed during the interview and agreed upon between the successful applicant and Judge Barlow at the time an offer is extended. For Full Job posting
Click Here.

A legislative associate general counsel for the Utah Legislature is a lawyer who provides nonpartisan legal services to the Utah Legislature under the direction of the Legislature's general counsel. The Legislature's general counsel, deputy general counsel, and a team of 21 other lawyers currently employed as associate general counsels, provide nonpartisan legal services to all 104 members of the Legislature. The Office of Legislative Research and General Counsel is looking for an attorney who is able to function effectively in a high pressure, fast-paced, political environment and work on legislation that promotes various public policy positions while maintaining objectivity and neutrality.
For the complete job posting Click Here.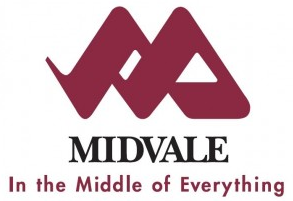 Under the general direction of the City Attorney, the Deputy City Attorney represents the City as legal counsel in criminal and civil matters, including administrative and court proceedings. The Deputy City Attorney is responsible for management and administration as directed by the City Attorney. The Deputy City Attorney provides advice to the city manager, mayor, city council, and other city officials concerning legal rights, obligations, liabilities, and privileges. The Deputy City Attorney acts as the Assistant City Prosecutor.
For complete job posting Click Here.
The Weber Public Defender Group is seeking applicants for the position of a district court public defender.  This is a full-time position.  Benefits include Health, Dental, Vision, Retirement, 401k match, Sick/Vacation, Life Insurance, Short-term Disability, Accident, Critical Illness a Student Loan Forgiveness Program.  Compensation is dependent on experience. 
For Complete job posting Click Here. 
Or please feel free to call Jim Retallick with any questions you might have. His number is    801-721-0354.
Timpanogos Legal Center is a nonprofit organization that empowers victims of domestic violence and low-income Utahns to navigate the legal system through innovative and trauma-informed legal services. TLC recruits and trains legal professionals to provide pro bono work in new and meaningful ways and enables thousands of people each year to defend their rights in court and ensure stability and security for their families. For Complete Job Posting
Click Here
.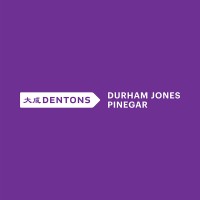 The Salt Lake City, Utah office of Dentons Durham Jones Pinegar is seeking a corporate and transaction associate with excellent academic credentials to join our sophisticated corporate practice. The ideal candidate will have 4-5 years of sophisticated experience in the areas of corporate, securities, financing, governance, M&A, and general business transactions.
For the complete job post Click Here.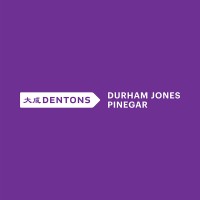 The Salt Lake City, Utah office of Dentons Durham Jones Pinegar is seeking a litigation attorney, with 1-2 years of experience in family law, to work in our growing Lehi, Utah office. Excellent writing skills are required.
For the complete job post Click Here.